Inventory Control Software
Finale Inventory is the best cloud inventory software for applications involving high-volume, multi-channel eCommerce and warehouse management.
TRUSTED by the world's leading businesses - large and small





Inventory Control Software
Finale Inventory's online, cloud-based software is easy to use and gives you better control over your inventory.
As a retailer, wholesaler, warehouse or manufacturer, your ability to keep track of your inventory is critical to success. While many organizations still run on pen-and-paper management systems, the majority now use sophisticated software to avoid shortages and make sure orders are processed quickly.
Today, there are more inventory control management software systems available than ever before — knowing what to look for is essential to finding the right product for your business, whether you're upgrading from an outdated program or looking to implement a software solution for the first time.
What does Inventory Control Software Do?
Inventory control is critical to making the most use of your space while avoiding shipping delays and other problems. To do so accurately, you need two things:
A record of your past sales
Real-time information about what you have in stock now
With this data, it's possible to monitor trends and anticipate when inventory levels are running low. The best inventory control management software will also give you tools to automate parts of the receiving, picking and stock transfer processes — ultimately saving you time and money while helping you maintain accuracy.
Why Finale Inventory?
Finale Inventory is an advanced inventory control software system. Key features of our product include:
Centralized inventory tracking
Finale Inventory is a cloud-based platform that can store your data in a secure online server, making it accessible via any computer workstation or mobile device. Inventory is updated in real time, which will give you an of-the-moment look at your current stock.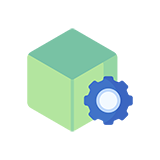 Seamless integration with other enterprise software
Finale Inventory will fit into your existing workflow, integrating seamlessly with Shopify, QuickBooks, Amazon, Square, Excel and other platforms. Such functionality translates to less duplication of effort and no need to change your workflow or retrain your team.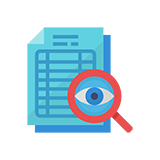 Fast searching and filtering
Access to information is great, but unless you can find the data you want with ease, you won't enjoy the full benefits of an inventory control software platform. We've designed Finale Inventory to be fast and easy to use, so you can make data-driven decisions that respond to events as they happen.
Multi-location support
Finale Inventory allows to quickly keep track of inventory each location as businesses typically will add new locations to support their operations.
Stock auditing capabilities
Quickly audit and understand any stock discrepancies with the new stock history reports. It can be arduous to understand WHO did WHAT when many users are stock changes (such as purchase order shipments, stock transfer, stock changes, stock takes, and sales orders shipments).
Inventory Accounting and Landed Costs:
With Finale, you will know exactly what your inventory is worth using Finale's landed costs capability. Finale's inventory accounting functions and reports complete the full picture by providing a record of each financial transaction to ensure accurate reporting of figures for financial reports, taxes, or regulatory compliance.
Finale Inventory helps you identify hot sellers and anticipate when you'll need to reorder. An optional mobile barcode scanner streamlines warehouse operations by facilitating wave picking and other batch picking models. Multi-location operations can use our product to monitor global stock levels from a single location, arrange transfers and more. Keep browsing our website to learn more about how Finale Inventory can help you.
Who Can Benefit from Finale Inventory?
Inventory control software like Finale Inventory can benefit organizations of any size. Our product can help with:
Request a Demo
Fill out the information below to schedule a free one on one, live product demo