Magento Inventory Management
Magento Inventory Management Software for Your Growing Business
Allow Finale Inventory to easily track inventory stock levels so you can focus on the other aspects of your business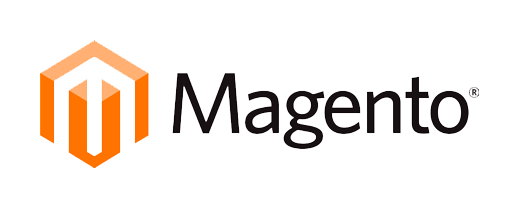 You're proud of your custom-built Magento e-commerce platform and are happy to see customers ordering from it. However, using Magento alone leaves gaps in your inventory system that create inefficiencies. Without robust inventory management software, you manage your inventory with strategies like spreadsheets and have no way to sync shipping with your inventory. Customers occasionally get sold-out messages or have to cancel their orders midway through, impacting their experience.
Finale lets you manage your inventory and sync it with fulfillment, and you can directly connect your Magento store(s). When a customer purchases from your Magento store, Finale automatically makes the correct stock adjustments. This streamlined process means more customers who are happy with their orders and fewer stock-outs.
Finale updates quantity changes every few minutes, whether those fluctuations are positive adjustments from a PO shipment or negative adjustments after a sale. Your Magento store will display new, real-time inventory information every five minutes.
Our software's ShipStation integration streamlines the inventory management and fulfillment processes for businesses already using ShipStation. Often, e-commerce companies keep inventory and fulfillment separate. ShipStation lets retailers keep tabs on when orders get sent out and whether there are delays. However, it doesn't account for inventory or keep track of how many items a company has on hand. Businesses that sell on multiple platforms find managing their inventory even more complex.
Integrating Finale Inventory with ShipStation lets you track your stock without making major changes to your backend. The software communicates with ShipStation and auto-updates stock levels in Magento based on shipments. You can collect inventory and fulfillment information from each platform you use for e-commerce to manage your inventory from a single hub.
Numerous Magento Inventory Integration Options
Finale Inventory offers more options for integrating a Magento inventory system. You'll be able to provide your customers with a wide range of shipping cart solutions and popular point of sale (POS) systems like Square, Vend, and Lightspeed. It's also compatible with channel management platforms like Acenda, ChannelAdvisor, GeekSeller, and Zentail. You'll find many viable alternatives for shipping, accounting, and exports.
Benefits of Using Finale's Magento Inventory Management Solution
Finale supports versions 1.9, 2.x, and 3.x of the popular open source shopping cart platform.
There are many benefits to using Finale Inventory as your Magento Inventory Management solution.
Auto Update your Magento store. Finale will manage customer orders from the Magento store and other channels. Finale will keep track of all stock levels and will auto-update stock levels back to stock quantities to Magento store and across your other online channels.
The auto-update feature saves time, enabling you to devote your attention and efforts to other aspects of your online business. It also helps to eliminate the errors that frequently occur with manual inventory management processes.
Click here to see a tutorial video.
Simple Integration. Integration with Finale Inventory literally takes seconds to set up. All you need is your ShipStation login credentials. There are NO changes required to your current ShipStation configuration to immediately start syncing orders to Finale Inventory and effectively managing your inventory. You'll be able to continue your business operations without lengthy disruptions or downtime during the integration process.
Support allowing multiple SKUs for a unique Product ID. When you are selling products in different marketplaces (e.g. Amazon and eBay), you may be forced to have different SKUs for the same product. Many customers manage this unnecessary complexity with Excel worksheets. Finale Inventory handles this with a couple of mouse clicks and properly keeps track of your inventory. You'll avoid the complications that may occur when attempting to manage and organize multiple SKUs.
Support High Transaction Volumes. Conduct a large number of transactions? No problem. Finale Inventory can support up to 50K transactions per month, and we are currently scaling our architecture to support even higher volumes. High transaction customers should be considering leveraging our integrated turnkey mobile barcode solution to decrease warehouse operations times from receiving and picking while improving accuracy.
Multiple Shipping Location Support. If yours is like many e-commerce businesses these days, you need to utilize multiple shipping locations to serve your customers. This process may result in shipping errors that create dissatisfaction and cause shoppers to take their business elsewhere.
Easily manage your inventory across multiple shipping warehouses from Finale Inventory. Our Magento inventory management solution enables you to coordinate shipping and delivery activities across several locations, which makes your life easier and optimizes the customer experience.
Product Kitting. Does your business use product kitting as an inventory management strategy to streamline the order fulfillment process and create additional selling opportunities? Offering pre-assembled kits is an excellent way to enhance product flexibility and limit fulfillment costs and risks.
The Magento inventory management solution will allow more selling options to your prospective customers by setting up kits or bundles from your existing products.
Avoid Stock Outs. Frequently out-of-stock items cause significant frustration among your customers and may motivate them to take their business elsewhere. You will also have difficulty attracting the new shoppers you need to grow your business.
Our Magento inventory management software allows you to take control by providing real-time insight into your product lines. Keep your business humming along by creating product count thresholds to know what needs to be reordered to avoid costly stock-outs.
Restock Forecasting. Running a growing business is hard. There's a lot you have to keep up with. Leveraging the sales velocity of a product, Finale will automatically calculate dynamic reorder points based on your inputs – supplier lead time, desired safety stock, and expected sales growth — to make smarter, faster-purchasing decisions.
Restock forecasting from Finale gives you one less thing to worry about. When your inventory gets low, we'll send you an alert letting you know it's time to send out a purchase order. You can email the purchase order directly from Finale, and when you receive your shipment with Finale, Finale will update all your channels with the will be updated stock quantities.
Status Change Automation. When products are back ordered, orders containing those products are typically marked as "On Hold" in ShipStation. When those products are received in your warehouse and recorded in Finale, Finale is able to push a status change and quickly change the orders from "On Hold" to "Waiting" in ShipStation with a single mouse click.
Multiple Marketplace Support. Finale's Magento inventory management solution will effectively manage your inventory from multiple marketplaces (e.g. Etsy, eBay, Amazon, and Magento) via ShipStation. We support every marketplace ShipStation supports. When ShipStation adds a new marketplace, we will automatically support it.
Why Choose Finale Inventory?
At Finale Inventory, we support our technologically advanced Magento inventory management solutions with world-class customer service. You'll partner with a dedicated account manager who will provide consulting, training, customization, and whatever else you need to optimize your user experience. You can pay for your plan on a month-to-month basis without making a long-term commitment. Our systems are also scalable to meet your ongoing business growth requirements.
Take the next step to maximizing results and increasing your e-commerce store's operational efficiency. Contact us to learn more about inventory management software for Magento today. You can also take our system for a test drive by contacting us to set up a risk-free product demo.
Last Updated on October 12, 2022 at 12:40pm EST